The #1 Discussion Resource For ESL Teachers
ESL Conversation Topics
Discover thousands of ESL conversation questions on a variety of different topics as well as games, debates, case studies and more to help improve the speaking and fluency of English learners around the world.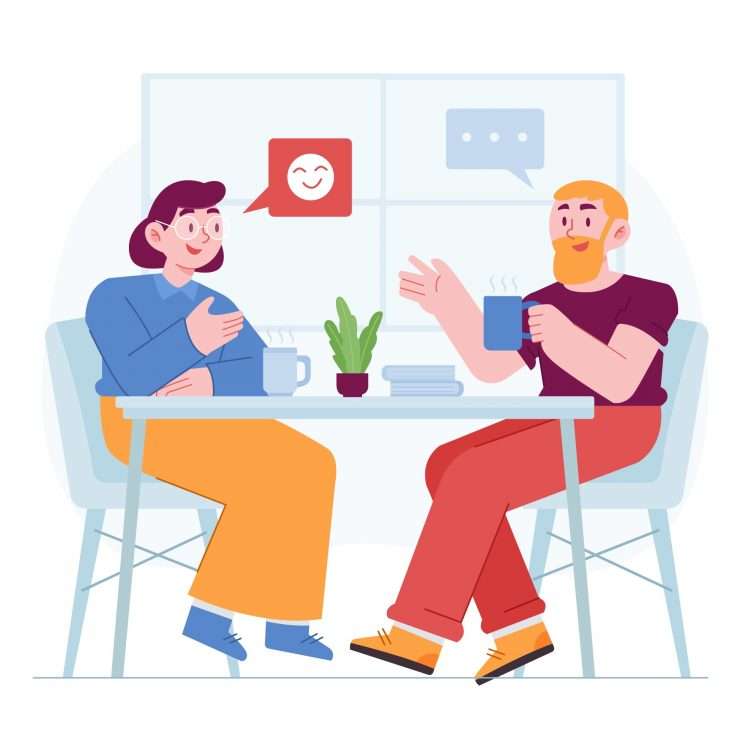 Browse Topics
Choose a topic and view a selection of different conversation lessons and questions.
Do you prefer to browse by level?
Why Not Try Our Random Question and Debate Generators?
Make classes with your students a bit more fun and interesting by using our random question or debate topic generator. Or if you prefer, check out our list of 200+ debate topics and choose which one to talk about.
Random Question Generator:
Is it easier to find love now than 50 years ago?
Make It Intersting
Try and use the following vocabulary when answering the question.
settle down
date
approach
break up
Try Another Question
Random Debate Generator:
Try and argue FOR the following debate topic
The man should pay the bill on a first date
Make It Intersting
Try and use the following vocabulary when answering the question.
Try Another Debate
About ESL Conversation Topics
ESL Conversation Topics is a free resource for both teachers and learners of English. We are continually adding to our library of ESL conversation questions which is designed to help English leaners practice and improve their conversation skills. Within each conversation topic you will find a selection of questions. Each question is then broken down (phrasal verb: to break down = divide something into different parts/sections) into further questions encouraging the learner to speak and develop their conversation skills.
Additionally each question comes with a summary related to the question in either text, audio or video format as well as a list of key vocabulary. Some conversation questions even come with exercises to test the English learners grammar and vocabulary.
Questions are allocated both a conversation topic and a level so you can choose to view the different questions by topic or level of the learner.
English Teachers
The question provided for each ESL conversation topic allow you to easily prepare for conversation classes with your students, whether it be a group class or 1-2-1 class. Many of the questions come with key vocabulary for you to discuss with your students and exercises to check their understand of the different topics and in sum cases provide a review of different grammar points.
English Learners
Practice is key to improving conversation skills in any language. The questions provided in each ESL conversation topic are allocated a level so you can be sure to find suitable questions whether you are a beginner, intermediate or advanced level. These questions are perfect for practicing with other English leaners, teachers or language exchange partners.