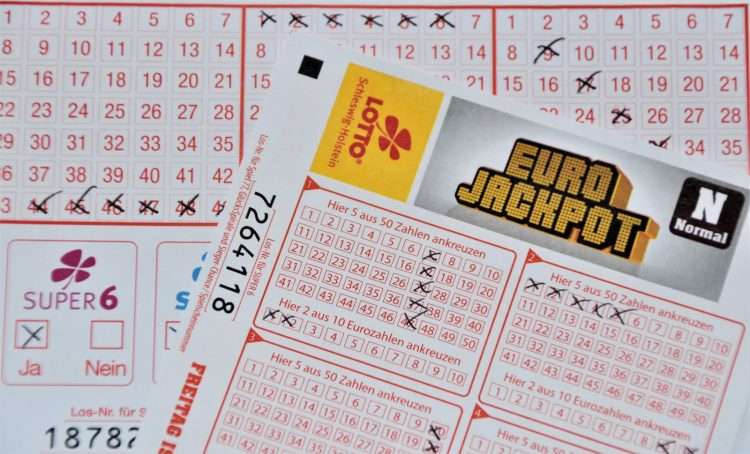 Winning The Lottery
Overview
Read through the following text and look up any vocabulary you are not sure about before answering the questions.
We have all daydreamed about winning the lottery at some point. In fact, it can become quite addictive just thinking about what you are going to buy, who you will give money to and what kind of lifestyle you would enjoy.
Some people like to dream about winning the lottery because it's a way of getting out of their current situation. They feel that if they won the lottery, their life would change in some way and they'd be happy with it. When we fantasize about winning the lottery, we are imagining that all of our problems have been solved and that we have achieved financial freedom.
There are some common things that most people would spend their money on if they won the lottery. A lot of people would buy a house and a car, maybe an expensive watch or a big screen TV. However, most people would also use it to help others. They'd give their family some money, help out a friend in need or donate to charity.
So many people would probably use the money to travel and see the world. There are so many places people want to visit but never had the opportunity like New York City, London, Paris or Sydney. The possibilities are endless!
Useful Vocabulary
Try and use the following vocabulary when answering the question. Click to look up the definition in the dictionary
Let's Talk!
Try and have a conversation for 2-3 minutes answering the following question.
What would you buy if you won the lottery?
Keep The Conversation Going!
Keep the conversation going with these follow questions related to
Winning The Lottery
What would be the very first thing you would buy?
How much would you need to win to stop working?
Would you give money to friends and family? Who? How much? If not, why?

Would winning the lottery change you?
Have you ever won any money? How much?
Would you invest money if you wont the lottery? If so, what would you invest in?
What problems might you have if you won the lottery?
Do you think your friends would see you differently?
Do you think people would expect you to always pay for things?
Would you keep all your money in the bank?
Do you know anyone that has ever won a lot of money?
What's the closest you have come to winning the lottery?
Who would you tell first if you won?
What would you miss about your life before becoming a lottery winner?
Subscribe For The New Stuff!
Subscribe to our mailing list and receive weekly emails of all of the new discussions, questions, debates, articles and more.