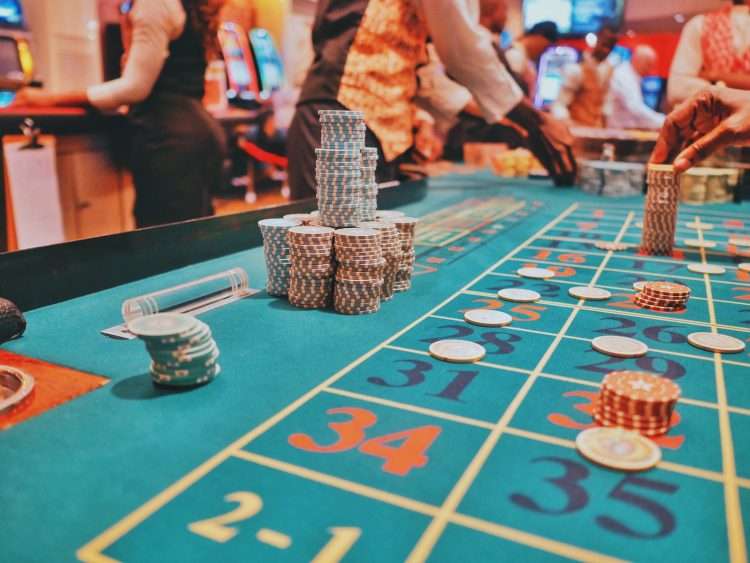 Gambling
Let's Get Started!
Read through the following text and look up any vocabulary you are not sure about before answering the questions.
Gambling is a fun way to spend your time and make some money. You can bet on sports, gamble online, play poker or blackjack.
Others play for coping reasons as gambling is a way for them to forget their worries or just to stop them from feeling nervous or even depressed.
Gambling could also be a fun way to keep your mind active, but it's important to be smart when you gamble. You can find yourself having problems with gambling as it could harm your health and relationships, and leave you in serious debt.
Vocabulary
Try and use the following vocabulary when answering the question. Click to look up the definition in the dictionary
The Question
Try and have a conversation for 2-3 minutes answering the following question.
Is gambling a good way to get extra money?
Additional Questions
Keep the conversation going with these follow questions related to
Gambling
Have you ever gambled?
Why do you think you would gamble?
What kind of gambling would you do?

Do you know anyone who gambles on sports?
Do you know anyone who gambles playing cards?
Do you know anyone who gambles with fruit machines?
What problems do you think could come with gambling?
How addictive do you think gambling is?
How do you think regulations could change to reduce harm from gambling?
How would you help someone who is addicted to gambling?
Subscribe For The New Stuff!
Subscribe to our mailing list and receive weekly emails of all of the new discussions, questions, debates, articles and more.