Festivals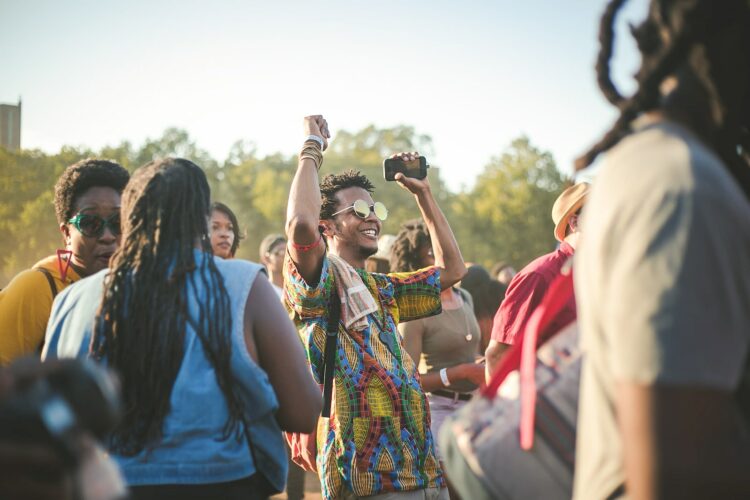 The topic of festivals offers a captivating lens for English learners to broaden their language proficiency and cultural understanding.
Exploring diverse celebrations from around the world enriches vocabulary with festive terms, traditions and customs. Engaging with this topic facilitates discussions on history, religion and regional practices, nurturing language skills across various contexts.
Instructions:
Go through the vocabulary below with your students and ask them to try and use this vocabaulry where possible when discussing the different conversation questions.
Festivals Review
Festivals are a time for people to come together and celebrate their community. They're also a time for people to express themselves through art, music, comedy or dance. This can be anything from a parade through the town to a music festival where revellers will camp out in tents to see their favourite singers and bands.
Festivals are popular because they allow people to connect with each other in a way they might not normally do. The festival environment encourages people to talk to strangers, make new friends and forget about the worries of everyday life.
Useful Vocabulary
Try and use the following vocabulary when answering the question. Click to look up the definition in the dictionary
Conversation Questions
Have you ever been to any kind of festival?
Do they celebrate any festival where you live?
What kind of festivals have you attended?
What kind of things do you enjoy of festivals?
Why do you think some people don't enjoy festivals?
What was the most remarkable festival you attended to or you'd like to attend?
Which kind of festival do you think are the most popular?
Do you think it's better to attend a music festival on your own or with friends?
Do you know a festival with a very unusual theme?
How do festivals contribute to promoting tourism and cultural exchange between countries?