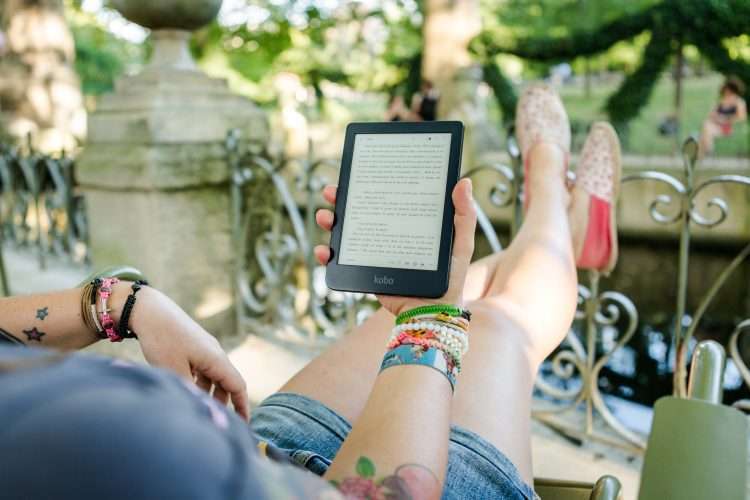 What's better, traditional books or E-books?
Introduction
Read through the following text and look up any vocabulary you are not sure about before answering the questions.
E-readers like the Kindle are become increasingly popular in today's modern society. Traditional paperback books seemed to be experiencing the opposite trend as people would rather read on their e-reader or tablet.
Some of the advantages of an e-reader are obvious, but the traditional book still comes with its fair share of benefits leaving public opinion split as to which is better.
Vocabulary
Try and use the following vocabulary when answering the question.
E-reader
(noun) = an electronic device used to read books. Example "I prefer to take my e-reader on holiday because it takes up less space than traditional books"
E-book
(noun) = a book that can be read on an electronic device. Example "I usually buy my e-books from Amazon".
Convenient
(adjective) = fitting in well with a person's needs, activities, and plans. Example = "Paying for things using my mobile phone is much more convenient than carrying around lots of cash".
The Question
Try and have a conversation for 2-3 minutes answering the following question.
What's better, traditional books or E-books?
Additional Questions
Keep the conversation going with these follow questions related to What's better, traditional books or E-books?
Do you like reading?
Do you have an e-reader?
Are some type of books better with an e-reader?
Why have e-readers become so popular?
Are there less book shops where you live compared to when you were a child?
What are the benefits of traditional paperback and hardback books?
Comments
Why not share your opinion or any other conversation questions you came up with for What's better, traditional books or E-books?