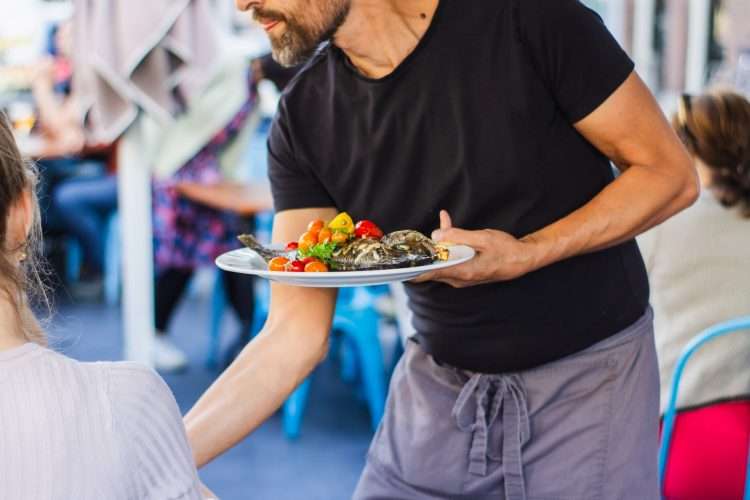 Ordering Food
Overview
Read through the following text and look up any vocabulary you are not sure about before answering the questions.
There's nothing like ordering food at a restaurant to make you feel better after a long day. You're about to sit down, relax, and enjoy a meal with friends or family. But then you have to deal with the menu—and all the options it presents.
Sure, there are plenty of things that can make this process easier: servers who are friendly, menu items that are well-priced and delicious, and even your own familiarity with the restaurant itself. But sometimes it feels like there's something more going on that makes ordering food at restaurants so much trickier than it should be.
Vocabulary
Try and use the following vocabulary when answering the question. Click to look up the definition in the dictionary
Let's Have A Discussion!
Try and have a conversation for 2-3 minutes answering the following question.
What frustrates you about ordering food in a restaurant?
Let's Talk More!
Keep the conversation going with these follow questions related to
Ordering Food
Do you get nervous when ordering food?
Do you always regret the food you order?
Have you had any bad experiences when ordering food?

How do you feel when ordering food in English?
Should the man order for the women?
Do you usually take a long time to decide what to order?
If you can't decide what to order, what do you do?
Do you ever ask for things that are not on the menu?
Have you ever had to return something that you ordered?
Do you ever ask for a special request like "not too much cheese"?